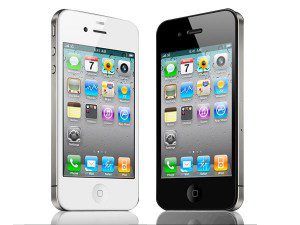 Unlock iPhone 4S
How to Factory Unlock iPhone 4S to work on other GSM Network
This the only permanent and legitimate method to Factory Unlock your Apple iPhone 4S. Simply place your order with your iPhone 4s' IMEI number and plug it into iTunes. It's really that easy! This is the same method Carriers, and cellphone repairs stores will use to unlock your iPhone 4S. 100% Guaranteed to Permanently Factory Unlock your iPhone 4S from Apple. Your iPhone will remained unlocked even after updating firmware.
Requirements PLEASE READ:
* Please make sure that your iPhone has been activated with its original carrier at least once before.
* IMEI Number must not be barred, reported stolen or blacklisted.
* Network must be listed in the drop down box below.
* If your iPhone is running on iOS 7, Please read HERE first

Watch and see how we unlock your iPhone 4S
Unlocking your Apple iPhone 4S has never been easier! Cellunlocker.net offers a 100% Guarantee to Permanently Factory Unlock your iPhone 4S.
Safe, Fast & Easy!

Please verify your Network is included in the list below. Our current popular Networks for iPhone 4S Unlocking include:
Canada: Telus, Koodo, Rogers, Fido
USA: At&t
United Kingdom: Vodafone UK, Orange UK, O2 UK, Orange UK, T-Mobile,
Three UK, Tesco UK
Australia: Optus, Telstra, Three, Vodafone, Virgin
Chile: Movistar, Entel, Claro
Denmark: TDC Mobil, Telenor, Telia
Ireland: O2, Vodafone
Netherlands: T-Mobile
Brazil: Claro, Brazil Telecom, TIM, Vivo
France: Bouygues, France Telecom, Orange France
Spain: Movistar
Norway: NetCom, Telenor
Korea: KT Telecom, SK Telecom
+ Many More…Please take a look at supported Network List Below
If your iPhone 4S Network is not listed below under "Networks" or you don't know the network your iPhone is locked to, DO NOT ORDER this, as your Network MUST be listed below
Why Unlock your iPhone 4S with Cellunlocker.net?
* Easily switch Sim cards between GSM Carriers using the same iPhone 4S Phone
* Our Automated system will E-Mail you when your iPhone is unlocked
* If you are travelling, buy a local SIM card and save on roaming fees
* Unlock your Apple iPhone device from the comfort of your own home
* No complicated jailbreaking,software, or cables required
* There is absolutely no risk of damaging your iPhone 4s phone by unlocking it.
* Cellunlocker.net Guarantees Lowest price and Fastest Turnaround time
Frequently asked Questions about Unlocking iPhone 4S
Q: How much will is cost to Unlock my iPhone 4S?
A: The pricing will vary depending on the Network your iPhone 4S is locked to. Do a code look up below and you will see the pricing for your device.
Q: How will I receive notification my iPhone 4S is unlocked?
A: Once your payment has cleared you will be emailed a message saying "Active" and detailed instruction. The average turnaround time for processing is 1-4 business days (This may vary from carrier to carrier, however our automated system will automatically email you once it is finished processing)
Q: Will this work for sure?
A: Yes we guarantee 100% this is will factory unlock your iPhone 4S. However please keep in mind it is up to you to make sure the simcard you want to use with your unlocked iPhone 4S will be compatible with it before placing your order.
Q: Is this permanent? What if I update my firmware?
A: This is a permanent unlocking solution, once unlocked, it will never lock up again.
Q: Does it matter what software version my iPhone is?
A: No any software version will be fine.
100% Guaranteed to Unlock your Apple iPhone 4S Network

CHECK PRICING and do a free iPhone code look up now!
START HERE by selecting your make below
Step 1
Check your iPhone code availability
We quickly scan our IMEI databases to see if a code is available for your device.
This search is completely free and anonymous!
Press *#06# on your device to get the IMEI number.
Step 2
We need your contact information
Your information will be strictly used to deliver the code and instructions to the email address you specify once your order is complete.
Step 3
Review your order and payment
Once you have finalized and checked that all the information is correct you will be transferred to Paypal's secure payment gateway.
Step 4
Receive your iPhone unlock code
Upon receiving your order and payment we will immediately begin processing your code request.
You will receive an e-mail with detailed instructions on how to unlock your device!
That's it!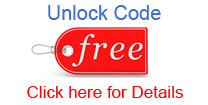 Follow or Subscribe to Us for a chance for a FREE iPhone Unlock Code