Samsung S8 and S8+ Prices Are Slashed in Preparation for the Galaxy Note 8 Launch
CellUnlocker How Tos
7:25 pm August 10, 2017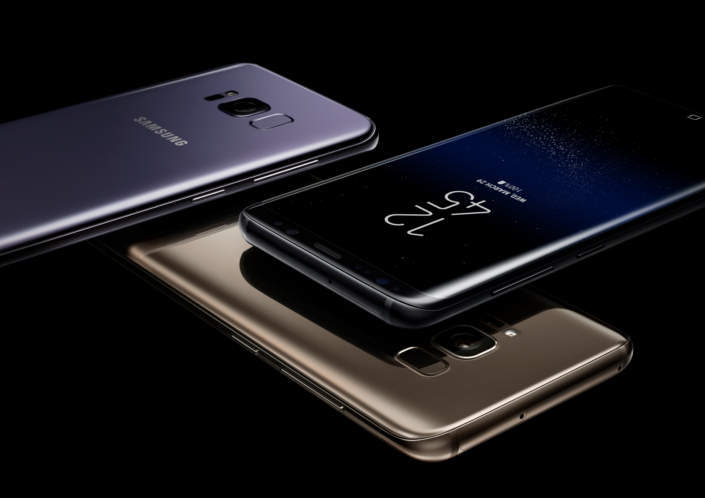 The Samsung Galaxy Note 8 is pretty much upon us now. On August 23, Samsung will unveil their new flagship phone while most likely releasing it on Sept. 1.  Samsung will be competing with the upcoming Apple iPhone 8 and the Google Pixel 2. So in preparation to garner all consumers together Samsung is beginning to lower the price point of the Galaxy S8 and S8+ as a final effort to bolster more sales. Now would be a good time to buy your own Galaxy S8 or S8+ if you were on the fence about it. The S8 flagships have the highest possible specs and spacious storage. The Infinity display alone is usually a big reason to get the phone, it is simply beautiful to look at and use.
First off, for a big $150 discount look on Amazon and you should see some Unlocked S8's and S8+'s. We have seen pricings of $574.99 for the Galaxy S8 and about 674.99 for the S8+. The only option is the midnight black model, however. This is also the US model of the S8 / S8+.
Bestbuy in the USA also hosts some similar deals offering up to $150 off. You may want to visit your local Bestbuy to try and find a good S8 deal. It seems like Bestbuy has not only the Midnight Black option but also the Coral Blue option for the S8/S8+.  Not only is Bestbuy hosting these deals, we are seeing US carriers stepping up to the plate as well including the likes of; AT&T, Verizon, and Sprint. For example, AT&T is hosting a buy-one-get-one deal while Sprint offers you a 400$ discount and Verzion a 300$ discount off the total cost of the phone.
Those who like to purchase their Galaxy phones should just visit Samsung's online store who are offering discounts but is asking for you to send in your old smartphone.
Let us know in the comments below if you think you would buy the Galaxy S8/S8+ or if you'd rather want to wait for the upcoming Samsung Galaxy Note 8.